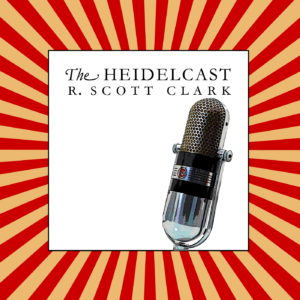 This is episode 19 in the series, What Must A Christian Believe? In our survey of the rule of faith, i.e., the Apostles' Creed, we have reached the tenth article, "the forgiveness of sins." That phrase does not occur in the earliest examples of the rule of faith. The first time it occurs seems to be in Cyprian, the leading pastor in Carthage, about AD 250. At the Council of Nicea, AD 325, the church confessed "who for us men and for our salvation, came down from heaven" but the phrase, "forgiveness of sins" did not occur. Cyril, the leading pastor in Jerusalem, c. AD 350 used it, however, and at the first Council of Constantinople in AD 381 it was included in the Nicene-Constantinopolitan Creed (which we call the Nicene Creed). By 390 the phrase "forgiveness of sins" appears in the major forms of the Apostles' Creed. Why did it not appear earlier? The best answer is still the answer that Warfield gave: the church was focused on the doctrines of God (e.g., the Trinity) and Christ. The question of salvation did not really arise until Pelagius began challenging Augustine's teaching in the late fourth century. Nevertheless, the truth of our righteousness with God is essential to the faith, it is biblical, ecumenical, and Reformation truth confessed by the churches. In our time it is under assault once more from a variety of perspectives, e.g., the New Perspective(s) on Paul, the self-described Federal Vision movement, and even erstwhile evangelicals who are positing two stages of justification or salvation: initial justification sola gratia, sola fide and final justification or salvation through good works.
On Twitter @Heidelcast
How To Support Heidelmedia: use the donate button below
Subscribe directly via RSS
Ways To Listen to the Heidelcast:
Call the Heidelphone anytime at (760) 618-1563. Leave a message or email us us a voice memo from your phone and we may use it in a future podcast. Record it and email it to Heidelcast at heidelcast dot net.
If you benefit from the Heidelcast please leave a five-star review on Apple Podcasts so that others can find it.
Please do not forget to make the coffer clink (see the donate button below).
© R. Scott Clark. All Rights Reserved.
Show Notes