With this episode we begin a series on the proper understanding and use of the law in the Christian life. We'll be talking about both two of our least favorite relatives, uncle nomism and antinomianism. In contrast to these two errors we'll be talking about the right understanding and use of God's holy law in the Christian life.
Almost since the beginning of the Reformation there were two reactions to the recovery of the gospel: legalism, or nomism, and antinomianism. This episode is all about definitions. What do we mean by gospel, nomism, and antinomianism? What makes one a nomist or antinomian and how can these be avoided?
This is part 1 of a multi-part series. Here's episode 58:
If you benefit from the Heidelcast please share it with your friends. Leave a rating on iTunes so that others find it. Don't miss an episode. Subscribe to the Heidelcast in iTunes.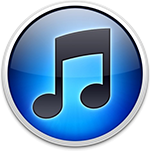 Send us a note and we may read it on the show and remember, when the coin in the coffer clinks… Thanks for your support.