The Reformed confess that we were justified in order that we might be progressively sanctified, i.e., gradually and graciously conformed to the image of Christ. The same Spirit who raised Christ from the dead, who united us to him through faith, is also at work in us making us like him (Rom 8:11). In the broad sense that is also part of the gospel message. Philippians 1:6 says, "And I am sure of this, that he who began a good work in you will bring it to completion at the day of Jesus Christ." That's good news too. There is a narrow and a broad use of the word "gospel" in the New Testament. In this episode we look at these and at what might be the most important book you've probably never read: The Marrow of Modern Divinity. The Marrow, with Thomas Boston's notes (1726 edition), provides us with an excellent guide to the way between the Scylla of nomism and the Charybdis of antinomianism.
Here's episode 59:
If you benefit from the Heidelcast please share it with your friends. Leave a rating on iTunes so that others find it. Don't miss an episode. Subscribe to the Heidelcast in iTunes.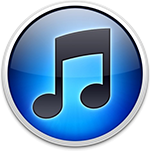 Send us a note and we may read it on the show and remember, when the coin in the coffer clinks… Thanks for your support.