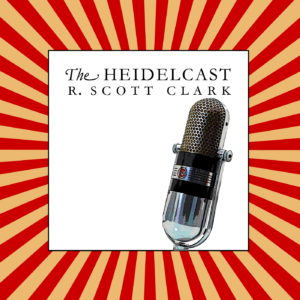 In our survey of the rule of faith, i.e., the Apostles' Creed, we have reached the fourth article: "suffered under Pontius, Pilate, crucified, dead, and buried. He descended into hell." In this episode we consider Christ's suffering and death and in the next we will tackle the thorny issue of what it means to say, "he descended into hell." An internet search for "suffering" turns up an astonishing array of results and because of the internet we are now aware of global suffering in a way and with an immediacy that no other generation has ever experienced. Despite our increased awareness, history tells us that there is nothing new about the degree of suffering that occurs in the world. Nevertheless, our attitude toward suffering has changed and so have our expectations regarding suffering. One gets the impression that we, more than previous generations, we expect not to suffer. That is a big change. Pre-World-War II generations expected to suffer. They experienced not only World War I but The Great Depression and the Dust Bowl. Life expectancy was shorter. Medical treatments were harsher, less successful, and less available. Be that as it may, the suffering we are considering in the fourth article is of another kind: Christ's suffering on our behalf. In this episode we will also discuss the question the imputation Christ'a active obedience, the extent of the atonement, the nature of the atonement itself, and why God allowed his Son to suffer at the hands of a petty Roman governor. In this extended episode we discuss a number of issues including the nature of the atonement, hypothetical universalism, assurance, salvation by grace alone, through faith alone, the imputation of the active obedience of Christ and more. As always see the show notes for more on these topics.
On Twitter @Heidelcast
How To Support Heidelmedia: use the donate button below
Subscribe directly via RSS
Ways To Listen to the Heidelcast:
Call the Heidelphone anytime at (760) 618-1563. Leave a message or email us us a voice memo from your phone and we may use it in a future podcast. Record it and email it to Heidelcast at heidelcast dot net.
If you benefit from the Heidelcast please leave a five-star review on Apple Podcasts so that others can find it.
Please do not forget to make the coffer clink (see the donate button below).
© R. Scott Clark. All Rights Reserved.
Show Notes