This is a question and answer episode. Scott from VA texts to ask about Amyraldianism, is it heresy and what does it have to do with the distinction between the sufficiency of the atonement and the efficiency of the atonement. Anonymous texts about tongues and continuing revelation. Luke texts to ask about the difference between "good faith" subscription and biblicism. Anonymous texts to ask about which 20th-century Reformed authors one should read. Mary Jean writes to ask about how to get a copy of the Heidelberg Catechism. Ed asks to write about which bible commentaries Dr Clark recommends on Hebrews, Genesis, and Matthew. Bobby writes to ask for resources on Doug Wilson's view of marriage. David asks why a Christian ministry would cover up abuse. Is it possible for Protestants to be practical papists when it comes to their heroes? Daniel asks about complementarianism. Bryant asks how to relate affirmation of the creeds and what it means to be a Christian. Jackson raises the question about how to remain a Protestant in view of church history to which Dr Clark responded: "I am a Protestant because of church history." He also asks about how to deal with difficult and sometimes ill-prepared people in a ministry setting. Minor correction: the first formal affirmation of the system of 7 sacraments in the West was in AD 1274. Josh asks the place of the Lord's Table in the liturgy. Nick writes to ask about Calvin's doctrine of the Sabbath. Jack asks about what sorts of sermon or teaching series one should do for a high school group. Anonymous writes to ask how to relate the Shema of Deuteronomy 6:4 and the doctrine of the Trinity. Brett writes to ask about which "Puritans" Dr Clark recommends. Hugues writes to ask about how to relate the language of Westminster Confession of Faith 6.3 and the doctrine of Adam's federal headship. Mark writes to ask about the proper interpretation of Matthew 5:20.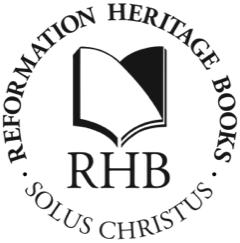 The Heidelcast is proud to be sponsored by Reformation Heritage Books. Please show them that you are grateful for their support by visiting RHB online (or in person if you are in Grand Rapids), where you can find J. H. Heidegger' s Concise Marrow of Theology, one of the titles mentioned in this episode. It is now available for $20.00 in hardcover. Mary Jean asks how to get a copy of the Heidelberg Catechism. RHB has multiple versions for sale, here, here, and here. Dr Clark also mentions a volume by Samuel Willard on the covenant of redemption. Don't forget: when you go to RHB please be sure to tell them that the Heidelcast sent you.
If you enjoy the Heidelcast please share it with your friends. Subscribe in any podcast app or even by email via the Heidelscribe box on the HB homepage. Would you consider supporting Heidelberg Reformation Association? We are growing in order to respond to the global demand for Heidelmedia but we cannot meet that need without your help. Please make the coffer clink by using the donate button on any HB page. You can also send a check to the Heidelberg Reformation Association.
On Twitter @Heidelcast
How To Support Heidelmedia: use the donate button below
Subscribe directly via RSS
Text the Heidelcast any time at (760) 618–1563.
Ways To Listen to the Heidelcast:
Call the Heidelphone anytime at (760) 618–1563. Leave a message or email us us a voice memo from your phone and we may use it in a future podcast. Record it and email it to Heidelcast at heidelcast dot net.
If you benefit from the Heidelcast please leave a five-star review on Apple Podcasts so that others can find it.
Please do not forget to make the coffer clink (see the donate button below).
© R. Scott Clark. All Rights Reserved.
Show Notes