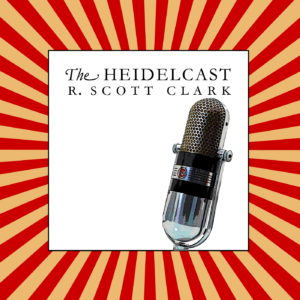 This is episode 16 in the series, What Must A Christian Believe? In our survey of the rule of faith, i.e., the Apostles' Creed, we have reached the seventh article: "Whence he shall come to judge the living and the dead." Now these can be frightening words and for some they should be after all, when we think about earthly judgment it is frightening. When the judge issues a verdict and the gavel comes down it is final. When the deputy takes you by the arm it is not a negotiation. You are going to jail. Have you ever been in a jail or a prison? It's unnerving to hear the those doors close behind. It all sounds very final. When you go to visit, if you behave yourself, yet get to leave. If you have broken the social contract, however, you must stay. This is how we sometimes think about the final judgment. We are tempted to think that if we are sufficiently good or at least not sufficiently bad, we will pass the test. Of course, after the fall we can't be good enough. Scripture makes that clear enough. Still, we sometimes talk to ourselves and perhaps we listen to preachers and teachers who tell us that, when it comes to the judgment, we are on our own. Of course, if you are not a believer in Christ, it is true. You are on your own but if you are trusting in Christ, it is a whole different story.
On Twitter @Heidelcast
How To Support Heidelmedia: use the donate button below
Subscribe directly via RSS
Ways To Listen to the Heidelcast:
Call the Heidelphone anytime at (760) 618-1563. Leave a message or email us us a voice memo from your phone and we may use it in a future podcast. Record it and email it to Heidelcast at heidelcast dot net.
If you benefit from the Heidelcast please leave a five-star review on Apple Podcasts so that others can find it.
Please do not forget to make the coffer clink (see the donate button below).
© R. Scott Clark. All Rights Reserved.
Show Notes