In this episode, Dr. Clark continues the Heidelcast series on Romans, beginning with a look at the "New Perspective on Paul" (NPP) and the question of Jews and Gentiles in the early church. Dr. Clark breaks down how the NPP affects Reformed theology and how to consider it critically, with critiques from Michael Horton and Charles E. Hill. He answers texts from John about images of Christ and from Josh about the practice of laying on of hands in ordination. He answers emails from Brandon about singing non-inspired songs in private or family worship; from  Susan saying thanks for the recent episode on Getting the Gospel Right; from Jason making the sign of the cross; from Anonymous about the relationship between the Adamic, Noah, Abrahamic, Mosaic, and Davidic covenants; and from Robert about a partial quotation from Herman Bavinck on distinguishing law and gospel. Did Bavinck reject the law/gospel distinction. See the resources below for more on these topics. The opening audio is from Brad Isbell and Luke Gossett on the Presbycast.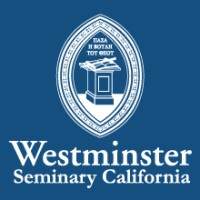 This episode of the Heidelcast is sponsored by Westminster Seminary California. The need for well-trained ministers and laity is greater now than at any time since the Reformation. Doctrinal confusion abounds. Educational standards are slipping. So the work of Westminster Seminary California has never been more important. We need pastors and leaders in the church who really know the Word, who can really read the original languages competently, who can preach the law and the gospel faithfully, who can shepherd the flock graciously, and who can reach the lost boldly.
Does this sound like something to which you feel called? There's no better way to find out than to visit WSC in person! Come to Seminary For A Day, March 10, 2023. You will be able to sit in on classes, meet students and professors, see the campus and student housing, and have all your questions answered in-person by those best equipped to help you on your seminary journey! Westminster Seminary California offers masters degrees in biblical studies, systematics (theology), and historical theology, as well as the Master of Divinity. If God is calling you to seminary, schedule your visit today at wscal.edu/visit or call (888) 480-8474.
On Twitter @Heidelcast
How To Support Heidelmedia: use the donate button below
Subscribe directly via RSS
Text the Heidelcast any time at (760) 618–1563.
The Heidelcast is available everywhere podcasts are found including Apple Podcasts and Spotify.
Call the Heidelphone anytime at (760) 618–1563. Leave a message or email us us a voice memo from your phone and we may use it in a future podcast. Record it and email it to Heidelcast at heidelcast dot net.
If you benefit from the Heidelcast please leave a five-star review on Apple Podcasts so that others can find it.
Please do not forget to make the coffer clink (see the donate button below).
© R. Scott Clark. All Rights Reserved.
Show Notes
How To Make the Coffer Clink: Use the Donate Button Below This Post
Recovering the Reformed Confession (Phillipsburg: P&R Publishing, 2008).

Support Heidelmedia: use the donate button or send a check to:




Heidelberg Reformation Association




1637 E. Valley Parkway #391




Escondido CA 92027




USA