In this episode Dr Clark continues the series on the Canons of Dort (1619). The Remonstrant (Arminian) narrative has long been that they are victims of Reformed ecclesiastical aggression. The facts, however, tell a different story. The Arminians had powerful ecclesiastical, political, and cultural supporters who enabled Arminius himself to become influential and even protected. In that way, the Arminians anticipated our current culture of "identity politics" and "intersectionality." How did politics affect the course of the Arminian crisis? Who were some of the political supporters? How did the Reformed across Europe and the British Isles analyze the theology of the Remonstrants? Dr Clark addresses these questions and more. He also answers three pieces of Heidelmail in this episode, from Mary about how females fit into the Old Testament practice of circumcision and what about the case where the father in a house was unbelieving?; from D about the practice of having unordained males and females reading Scripture during the worship service in a PCA congregation; and from Mark on the question of "conversational prayer."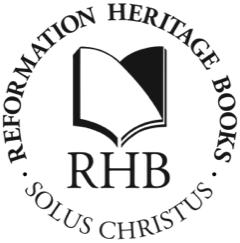 The Heidelcast is proud to be sponsored by Reformation Heritage Books. Please show them that you are grateful for their support by visiting RHB online (or in person if you are in Grand Rapids). They publish and sell outstanding Reformed titles, including the Works of William Perkins and the forthcoming title, Beza, Polanus, and Turretin on justification. You can buy the volumes individually or as a set. When you visit RHB online or in person tell them the Heidelcast sent you.
If you enjoy the Heidelcast please share it with your friends. Subscribe in any podcast app or even by email via the Heidelscribe box on the HB homepage. Would you consider supporting Heidelberg Reformation Association? We are growing in order to respond to the global demand for Heidelmedia but we cannot meet that need without your help. Please make the coffer clink by using the donate button on any HB page. You can also send a check to the Heidelberg Reformation Association.
On Twitter @Heidelcast
How To Support Heidelmedia: use the donate button below
Subscribe directly via RSS
Text the Heidelcast any time at (760) 618–1563.
Ways To Listen to the Heidelcast:
Call the Heidelphone anytime at (760) 618–1563. Leave a message or email us us a voice memo from your phone and we may use it in a future podcast. Record it and email it to Heidelcast at heidelcast dot net.
If you benefit from the Heidelcast please leave a five-star review on Apple Podcasts so that others can find it.
Please do not forget to make the coffer clink (see the donate button below).
© R. Scott Clark. All Rights Reserved.
Show Notes