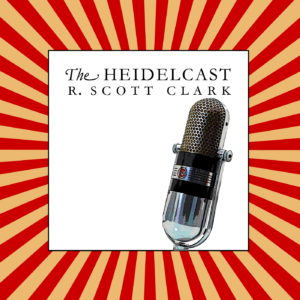 We are taking a break from the series, What Must A Christian Believe to take some calls and answer some questions. The first question comes from Deborah in Chicago who asks about the trend among evangelicals to talk about "Christian Platonism." What is it and why is this trend or movement occurring? What is Platonism? Why are evangelicals taking this turn? How should we relate the Christian faith to philosophy generally but especially is it true that, without Plato we cannot properly read Scripture or we would not have our Nicene doctrine of the Trinity? The second question comes from Kyle in Northern Alberta and he asks about the controversy associated, as he reports, with some Particular Baptist churches in Canada over submitting to Canada's Covid-19 regime. He asks whence the views about church state, about human flourishing, and about the autonomy of the church relative to all civil or secular regulation. Should we agree with these churches and if not, why not? Lord willing, we will return to the series, What Must A Christian Believe (ep. 11) next time.
On Twitter @Heidelcast
How To Support Heidelmedia: use the donate button below
Subscribe directly via RSS
Ways To Listen to the Heidelcast:
Call the Heidelphone anytime at (760) 618-1563. Leave a message or email us us a voice memo from your phone and we may use it in a future podcast. Record it and email it to Heidelcast at heidelcast dot net.
If you benefit from the Heidelcast please leave a five-star review on Apple Podcasts so that others can find it.
Please do not forget to make the coffer clink (see the donate button below).
© R. Scott Clark. All Rights Reserved.
Show Notes