In this episode Dr Clark continues his series on the the Canons of Dort where we are looking at the Third and Fourth Heads of Doctrine of the Canons of Dort on the application of salvation. In this episode he discusses how the Synod distinguished between the law and the gospel. He also answers questions from Mariah about golden ages and "the puritans," from Josiah about the relations between the self-described Federal Vision theology and Lutheranism, from Mark asking whether believers are under the law as a schoolmaster; and from Nancy, who asks about how to respond to an invitation to attend a same-sex wedding, See the HB resources below on all these questions. The opening audio clip is from Heidelblog contributor, the Rev. Scott McDermand II of First Presbyterian Church (PCA) of Bad Axe, MI.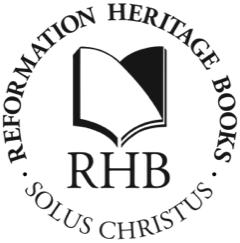 The Heidelcast is proud to be sponsored by Reformation Heritage Books. Please show them that you are grateful for their support by visiting RHB online (or in person if you are in Grand Rapids), where you can find William R. Edwards et al. ed., Theology For Ministry: How Doctrine Affects Pastoral Life and Practice.  It retails for $40.00 but the RHB price is $22.00. 680 pages. Hardbound. This collection includes essays by Dennis Johnson, Ligon Duncan, Joel Beeke, Philip S. Ross, David Strain, W. Robert Godfrey, Craig Troxel, Mike Horton, and many more. Don't forget: when you go to RHB please be sure to tell them that the Heidelcast sent you.
On Twitter @Heidelcast
How To Support Heidelmedia: use the donate button below
Subscribe directly via RSS
Text the Heidelcast any time at (760) 618–1563.
Ways To Listen to the Heidelcast:
Call the Heidelphone anytime at (760) 618–1563. Leave a message or email us us a voice memo from your phone and we may use it in a future podcast. Record it and email it to Heidelcast at heidelcast dot net.
If you benefit from the Heidelcast please leave a five-star review on Apple Podcasts so that others can find it.
Please do not forget to make the coffer clink (see the donate button below).
© R. Scott Clark. All Rights Reserved.
Show Notes