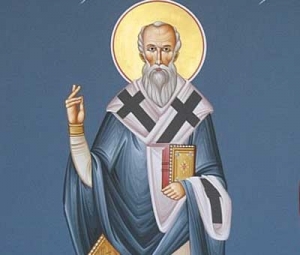 As the culture descends further into post-Christianity and even the memory of Christianity fades in the minds of most Westerners, Christians will find themselves facing many of the same questions faced by the Christians of the first and second centuries. Many of us are probably finding ourselves in a circumstance where we're being invited to attending homosexual weddings, the ordination of persons who are not biblically qualified for office, a cultic/pagan/non-Christian ritual, or some other event that is equally problematic.
How should we respond? There are two things that we must do: communicate our genuine love for those involved and our resolute commitment to honor Christ and his Word in every circumstance Let's start with the latter. How do we honor Christ in a difficult circumstance, when by saying "No" we may seem to be unloving and thus perhaps judgmental, uncharitable, and even unchristian? The answer is that if we act on biblical principles we honor Christ even when it is painful to do so.
As Christians we are free to do a great number of things. In Galatians 5:1 Paul wrote, "For freedom Christ has set us free; stand firm therefore, and do not submit again to a yoke of slavery (Galatians 5:1 ESV)." To the Colossians, who were being falsely taught and thus tempted to the spiritual bondage of man-made rules (Col 2), e.g., "do not touch, do not taste…" the Apostle Paul re-asserted the Christian's liberty to enjoy God's good creation within the bounds of his law, in the freedom of the gospel. In 1Corinthians 8, Paul defended the Christian's freedom to eat meat offered to idols, even when others think that we should not. Nevertheless, there are things we are not free to do. We are not free to do things that may cause a brother or sister stumble back into paganism, unbelief, or into gross sin. Some believers understand that pagan gods and idols are nothing but figments of the imagination.
Not all, however, possess this knowledge. But some, through former association with idols, eat food as really offered to an idol, and their conscience, being weak, is defiled. Food will not commend us to God. We are no worse off if we do not eat, and no better off if we do (1 Corinthians 8:7–8 revised from the ESV)
We are also free not to eat if the exercise of the freedom to eat will cause a brother or sister to stumble. We are free to eat until that eating becomes a competing communion. The moment our pagan host says, "We offered this to the gods" then we must say, "Thank you for your kind invitation but I cannot participate."
Therefore, my beloved, flee from idolatry. I speak as to sensible people; judge for yourselves what I say. The cup of blessing that we bless, is it not a participation in the blood of Christ? The bread that we break, is it not a participation in the body of Christ? Because there is one bread, we who are many are cone body, for we all partake of the one bread. Consider the people of Israel: are not those who eat the sacrifices participants in the altar? What do I imply then? That food offered to idols is anything, or that fan idol is anything? No, I imply that what pagans sacrifice they offer to demons and not to God. I do not want you to be participants with demons. You cannot drink the cup of the Lord and the cup of demons. You cannot partake of the table of the Lord and the table of demons. Shall we provoke the Lord to jealousy? Are we stronger than he? (1Cor 10:14–22; ESV)
Believers are already in communion with the Lord. Just as the Israelites (infants and adults) were baptized into Moses, and just as they communed in the wilderness between redemption and the promised land, so we have been identified with Christ and are sojourning between redemption and consummation (1Cor 10:1–13). So, too, we've been initiated into Christ's covenant community (the visible church), identified with his death in baptism. We've made profession of faith and have eaten his ascended, proper and natural body and blood (John 6:53; Belgic Confession Art. 35) by the mysterious work of the Holy Spirit, through faith. Our loyalties have been bought with a price. Therefore we honor God with our bodies (1Cor 6:20).
"All things are lawful," but not all things are helpful. "All things are lawful," but not all things build up. Let no one seek his own good, but the good of his neighbor. Eat whatever is sold in the meat market without raising any question on the ground of conscience. For "the earth is the Lord's, and the fullness thereof." If one of the unbelievers invites you to dinner and you are disposed to go, eat whatever is set before you without raising any question on the ground of conscience. But if someone says to you, "This has been offered in sacrifice," then do not eat it, for the sake of the one who informed you, and for the sake of conscience—I do not mean your conscience, but his. For why should my liberty be determined by someone else's conscience? If I partake with thankfulness, why am I denounced because of that for which I give thanks? So, whether you eat or drink, or whatever you do, do all to the glory of God. Give no offense to Jews or to Greeks or to the church of God, just as I try to please everyone in everything I do, not seeking my own advantage, but that of many, that they may be saved (1 Corinthians 10:23-33 ESV).
As Paul says, we are free from the opinions of men and from bondage to the same but we are not free to damage brothers and sisters by leading them back into sin and we are not free to participate in rituals which rival those instituted by Christ. On this principle Reformed folk have historically refused to participate in the Masonic Lodge and related and parallel societies, their youth auxiliaries and the like. On this principle Reformed folk have refused to commune in a Roman Catholic mass (see Heidelberg Catechism Q/A 80).
Paul is clear that it's not that we must withdraw from the world (1Cor 5:10) but there are limits to our freedoms. We cannot participate in a competing religious ceremony or communion.
Whether attending an ordination service constitutes participating in a competing communion is a judgment call but it's hard to attend such ceremonies (e.g., a homosexual wedding) without signaling approval. If something is really wrong then to do it is to act against truth and conscience. We know that the Apostle Paul would not participate in a meal in which the host said, in effect, this meal is no longer purely common, it is a religious meal." Would he attend the ordination of a homosexual male or of a female of any sexual orientation? Uncomfortable as it makes late moderns (and, according to surveys, Millennials in particular), the Apostle Paul categorized both homosexual orientation and behavior as sin. It's hard to imagine that he would sanction a homosexual wedding with his presence—not because he was a prude but because his conscience is bound to the Word of God. Arguably, the same is true for the question of the ordination of females. There are writers whose work I really like, outstanding female scholars who are also ordained ministers. I appreciate and value their persons and their work without endorsing their ordination or their defense of the ordinate of females. Try as they may, the advocates of the ordination of females to the ministry have not been able to make 1Timothy 2 disappear from Holy Scripture:
I do not permit a woman to teach or to exercise authority over a man; rather, she is to remain quiet. For Adam was formed first, then Eve… (1 Timothy 2:12-13 ESV).
Steve Baugh has effectively refuted the argument that Paul was responding to a particular kind of feminism in Ephesus—with the consequence that Paul's prohibition in 1Timothy 2:12–13 no longer applies today. As my dear friend Don Treick always says, "It's in the Bible." Indeed, as a practical matter, life would be easier if it wasn't but it is and it's there for a reason and this is one of those pressure points that will continue to cause friction between Christians and the broader culture. If we allow 1Timothy 2 to be swept away for the sake of getting along, then the rest of Scripture must necessarily go by the boards.
As the liberals long ago caved in and evangelicals have conceded the ordination of females, those who resist will be regarded with even great suspicion: "What's wrong with you? Why won't you go along with the program?" At that point, it's clear that the real issue is no longer: what is the truth, what does Scripture teach, how has the church historically understood this passage, what do we confess? Now the question is why some stubborn folks won't conform. That's exactly the challenge faced by the early Christians in the 2nd century. As in the martyrdom of Polycarp, the Romans weren't typically asking Christians to believe that Caesar is a god but. They were only asking us to say that he is. They weren't typically asking us to stop believing in Jesus. They were only asking us to renounce Christ outwardly. They were asking us to conform outwardly. Those who refused paid for it with blood. We're not there yet but we don't have to look far to see it, do we?
According to 1John 4, there is a connection between words and what they signify. They signify spiritual realities with spiritual consequences. Therefore there are limits to what we may say and sometimes we are called upon to confess the faith in the face of moral and theological error, even when it is uncomfortable to do so.
Next time: How do we disagree from the majority without being disagreeable?