In this episode Dr Clark continues his series on the the Canons of Dort where we are looking at the Second Head of Doctrine of the Canons of Dort on the atonement. Rationalism is a word that gets tossed around rather casually at times. It is used without careful definition. E.g., sometimes Lutherans accuse the Reformed of rationalism because we do not accept their Christology or their doctrine of the Supper. They accuse us of putting reason above Scripture. Were that true, we would indeed be guilty of a form of rationalism but in fact the Reformed Churches confess an ecumenical, ancient, high, mysterious Christology and a mysterious doctrine of Holy Communion, in which God the Spirit is said to feed believers on the true body and blood of Christ. The Reformed confession may be wrong but it cannot be called rationalist. The Remonstrants, following Arminius, however, were guilty of a form of rationalism. They really did put reason above Scripture and in this episode Dr Clark explains how that happened, why, and what the effects were. The opening audio clip comes the recent PCA General Assembly courtesy of the Presbycast.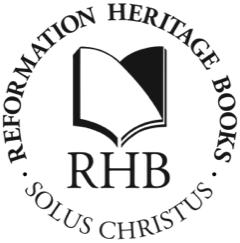 The Heidelcast is proud to be sponsored by Reformation Heritage Books. Please show them that you are grateful for their support by visiting RHB online (or in person if you are in Grand Rapids), where you can find, apropos of this series, John Fesko, Arminius and the Reformed Tradition: Grace and the Doctrine of Salvation. About this volume, HB contributor Harrison Perkins writes, "In this insightful volume on Jacob Arminius, he applies that same care to one of the classic foils of Reformed theology, giving nuanced exposition to Arminius's thought on the nature of divine grace and our salvation and exploring how Arminius developed his views even from within the context of a Reformed church and university." Don't forget: when you go to RHB please be sure to tell them that the Heidelcast sent you.
If you enjoy the Heidelcast please share it with your friends. Subscribe in any podcast app or even by email via the Heidelscribe box on the HB homepage. Would you consider supporting Heidelberg Reformation Association? We are growing in order to respond to the global demand for Heidelmedia but we cannot meet that need without your help. Please make the coffer clink by using the donate button on any HB page. You can also send a check to the Heidelberg Reformation Association.
On Twitter @Heidelcast
How To Support Heidelmedia: use the donate button below
Subscribe directly via RSS
Text the Heidelcast any time at (760) 618–1563.
Ways To Listen to the Heidelcast:
Call the Heidelphone anytime at (760) 618–1563. Leave a message or email us us a voice memo from your phone and we may use it in a future podcast. Record it and email it to Heidelcast at heidelcast dot net.
If you benefit from the Heidelcast please leave a five-star review on Apple Podcasts so that others can find it.
Please do not forget to make the coffer clink (see the donate button below).
© R. Scott Clark. All Rights Reserved.
Show Notes