In this episode Dr Clark continues the series on the Canons of Dort (1619). The first that the Reformed churches of Europe and the British Isles said to the world about their theology, in response to the challenge presented by the Remonstrants, was to re-establish what Luther had learned in 1513–14, namely that, because of Adam's fall and because we are all "in Adam" (Rom 5:12–21), by right we should all be eternally condemned. Just as Augustine rediscovered Paul's doctrine of sin (against Pelagius) and Luther rediscovered Paul's doctrine of sin (against the Franscians), so too Synod re-stated the Pauline and Augustinian doctrine of sin against the Remonstrants. In this episode, Dr Clark answers Heideltexts and Heidelmails about the free or well-meant offer of the gospel, an Anabaptist group in Kansas that teaches final salvation through works, about whether Christians can be demon possessed, about signs and wonders after the apostolic age, about divine sovereignty and human responsibility, about certain Baptists who have become sympathetic to the Federal Vision theology.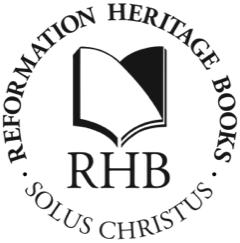 The Heidelcast is proud to be sponsored by Reformation Heritage Books. Please show them that you are grateful for their support by visiting RHB online (or in person if you are in Grand Rapids), where you can now order your copy of Chris Gordon's, The New Reformation Catechism on Human Sexuality. It's only $3.50. Don't forget: when you go to RHB please be sure to tell them that the Heidelcast sent you.
If you enjoy the Heidelcast please share it with your friends. Subscribe in any podcast app or even by email via the Heidelscribe box on the HB homepage. Would you consider supporting Heidelberg Reformation Association? We are growing in order to respond to the global demand for Heidelmedia but we cannot meet that need without your help. Please make the coffer clink by using the donate button on any HB page. You can also send a check to the Heidelberg Reformation Association.
On Twitter @Heidelcast
How To Support Heidelmedia: use the donate button below
Subscribe directly via RSS
Text the Heidelcast any time at (760) 618–1563.
Ways To Listen to the Heidelcast:
Call the Heidelphone anytime at (760) 618–1563. Leave a message or email us us a voice memo from your phone and we may use it in a future podcast. Record it and email it to Heidelcast at heidelcast dot net.
If you benefit from the Heidelcast please leave a five-star review on Apple Podcasts so that others can find it.
Please do not forget to make the coffer clink (see the donate button below).
© R. Scott Clark. All Rights Reserved.
Show Notes