In this episode Dr Clark begins a new series on the Canons of Dort (1619). When people outside of the Reformed churches think about Reformed theology, they often think of the so-called "Five Points," or TULIP. As it turns out, there is a lot more to the Canons of Dort than the five points or horticulture. The Canons were drafted and adopted by a Synod in response to five complaints (Remonstrance) put forward by a group known as the Remonstrants, who were deeply influenced by the teaching of Jacob Arminius (1560–1609). He was a bright, articulate, minister and theologian in the Dutch Reformed Churches who suffered a great loss as a young man and who, in response to that tragedy and under the influence of a Roman Catholic theory of about what God knows about our choices (Monism or Middle Knowledge) revised Reformed theology significantly. Be sure to check out the resources on the Synod and Canons of Dort in the show notes below. In this episode Dr Clark also answers Heideltexts and Heidelmails from Justin about connections between the doctrine of Lordship Salvation and theonomy; from Anonymous about how Christ entered a room with a locked door; about what basic apologetics texts he recommends—he said Van Til's Apologetics but he meant to say Defense of the Faith; from Jon about what it means to talk about preaching the gospel to one's self; from Nick about how to approach his pastor about a possible theological disagreement; from Ed asking about recommended commentaries on Galatians (hint: RHB has published William Perkins' wonderful commentary on Galatians); and from Caleb about whether to stay in or leave an Arminian congregation now that he has become Reformed. He also reads an email from Chad about how Recovering the Reformed Confession helped him and from Julia about how listening to the Heidelcast on her morning commute in the UK has helped her theologically and spiritually.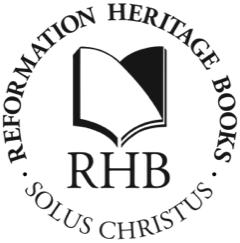 The Heidelcast is proud to be sponsored by Reformation Heritage Books. Please show them that you are grateful for their support by visiting RHB online (or in person if you are in Grand Rapids). They publish and sell outstanding Reformed titles, including the Works of William Perkins. You can buy the volumes individually or as a set. When you visit RHB online or in person tell them the Heidelcast sent you.
If you enjoy the Heidelcast please share it with your friends. Subscribe in any podcast app or even by email via the Heidelscribe box on the HB homepage. Would you consider supporting Heidelberg Reformation Association? We are growing in order to respond to the global demand for Heidelmedia but we cannot meet that need without your help. Please make the coffer clink by using the donate button on any HB page. You can also send a check to the Heidelberg Reformation Association.
On Twitter @Heidelcast
How To Support Heidelmedia: use the donate button below
Subscribe directly via RSS
Text the Heidelcast any time at (760) 618–1563.
Ways To Listen to the Heidelcast:
Call the Heidelphone anytime at (760) 618–1563. Leave a message or email us us a voice memo from your phone and we may use it in a future podcast. Record it and email it to Heidelcast at heidelcast dot net.
If you benefit from the Heidelcast please leave a five-star review on Apple Podcasts so that others can find it.
Please do not forget to make the coffer clink (see the donate button below).
© R. Scott Clark. All Rights Reserved.
Show Notes