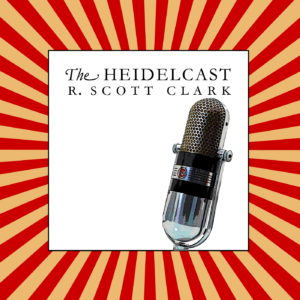 In our survey of the rule of faith we have reached the ninth article, "A Holy Catholic Church, the communion of the saints." Over the years I have received several questions about this phrase, "holy catholic church." When American Christians, particularly American evangelicals and fundamentalists hear the words "holy catholic" they tend to think, for understandable reasons, about the Roman communion. That is the way most people use it most of the time in popular media and in every day speech. The first time I walked into a Reformed church, during the service, they were reciting the Apostles' Creed. When I heard the words "holy catholic church," it was a little confusing. In fact, the words "holy catholic church" have nothing to do with the Roman communion or the claims of the bishop of Rome. When the church began confessing the existence of a holy catholic church, the communion of the saints, there was no pope. Almost nothing of what we know as Roman Catholic theology, piety, and practice existed in the early 2nd century yet the early church confessed a holy catholic church. In the second half of the episode we consider the importance of the local, visible, institutional church as divinely-ordained expression of the holy catholic church.
On Twitter @Heidelcast
How To Support Heidelmedia: use the donate button below
Subscribe directly via RSS
Ways To Listen to the Heidelcast:
Call the Heidelphone anytime at (760) 618-1563. Leave a message or email us us a voice memo from your phone and we may use it in a future podcast. Record it and email it to Heidelcast at heidelcast dot net.
If you benefit from the Heidelcast please leave a five-star review on Apple Podcasts so that others can find it.
Please do not forget to make the coffer clink (see the donate button below).
© R. Scott Clark. All Rights Reserved.
Show Notes