In this episode Dr Clark continues his series on the the
Canons of Dort
where we are looking at the Second Head of Doctrine of the Canons of Dort on the atonement. One of the principals in the Arminian controversy leading up to Dort was Franciscus Gormarus (1563–1641). He was one of Arminius' colleagues in the theology faculty at the University of Leiden. He was one of the first to blow the whistle, as it were, on Arminius' teaching and he was assigned to hold public and private discussions with Arminius (who did not publish anything in his lifetime) to discover what Arminius was saying. When Arminius died in 1609, however, the directors of the university proposed to replace him with an even more radical professor, Conrad Vorstius (1569–1622), who was later condemned by the Synod of Dort as a Socinian. Gormarus was so disgusted that he left. He went to Saumur, which later became famous as the home of the John Cameron (who succeeded Gomarus) and Moises Amyraut (1596–1644), who theorized that Christ died to make salvation available to all. That doctrine is known as hypothetical universalism. What you might not know is that there was an early proponent of a version of that doctrine at the Synod of Dort. He was one of the English delegates. Dr Clark explains the connection and how the Canons of Dort help us respond to "hypothetical universalism." The opening audio clip is Dr Martyn Lloyd-Jones.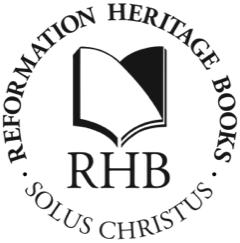 The Heidelcast is proud to be sponsored by Reformation Heritage Books. Please show them that you are grateful for their support by visiting RHB online (or in person if you are in Grand Rapids), where you can find  J. Gresham Machen, Things Unseen: A Systematic Introduction to the Christian Faith and Reformed Theology. It retails for $49.99 The RHB price is $25.00. Just as we listen to (and create) podcasts, in 1935 Machen tried a experimental technology called radio. He tried teaching Reformed theology via WIP radio in Philadelphia. In so doing he produced a clear, concise account of the Christian faith. This is an excellent collection that you will be glad that you read. It is a good introduction to Machen too. Don't forget: when you go to RHB please be sure to tell them that the Heidelcast sent you.
On Twitter @Heidelcast
How To Support Heidelmedia: use the donate button below
Subscribe directly via RSS
Text the Heidelcast any time at (760) 618–1563.
Ways To Listen to the Heidelcast:
Call the Heidelphone anytime at (760) 618–1563. Leave a message or email us us a voice memo from your phone and we may use it in a future podcast. Record it and email it to Heidelcast at heidelcast dot net.
If you benefit from the Heidelcast please leave a five-star review on Apple Podcasts so that others can find it.
Please do not forget to make the coffer clink (see the donate button below).
© R. Scott Clark. All Rights Reserved.
Show Notes