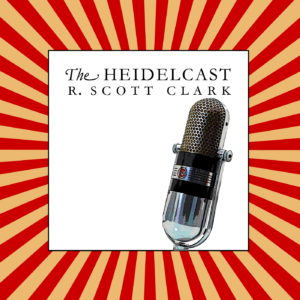 In our survey of the rule of faith, i.e., the Apostles' Creed, we have reached the sixth article: "He ascended to heaven and is seated at the right hand of God the Father almighty." It is never easy to be separated a family member, dear friend, a mentor, or even a coach. Whether through death or relocation or for some other reason when we suffer such a loss the grief is genuine. Today, because of social media, that grief is often on display for the entire world to see. Acts 1:9–11 says: "And when he had said these things, as they were looking on, he was lifted up, and a cloud took him out of their sight. And while they were gazing into heaven as he went, behold, two men stood by them in white robes, and said, "Men of Galilee, why do you stand looking into heaven? This Jesus, who was taken up from you into heaven, will come in the same way as you saw him go into heaven" (ESV). Certainly the disciples must have been astounded to see the bodily ascension of Jesus. We may also assume that they were grief stricken. Here they had received again from the dead their beloved teacher. Quite possibly the most amazing thing that had ever happened in the world had occurred weeks before. They had been with him in fellowship and now he was gone. The angel remonstrates with them a bit. It is a remarkable thing indeed. What does it mean to speak of Christ's ascension and session, what does his ascension tell us about Christ's two natures, and what does these things mean for us? These are some of the topics we are discussing in this episode of the Heidelcast.
On Twitter @Heidelcast
How To Support Heidelmedia: use the donate button below
Subscribe directly via RSS
Ways To Listen to the Heidelcast:
Call the Heidelphone anytime at (760) 618-1563. Leave a message or email us us a voice memo from your phone and we may use it in a future podcast. Record it and email it to Heidelcast at heidelcast dot net.
If you benefit from the Heidelcast please leave a five-star review on Apple Podcasts so that others can find it.
Please do not forget to make the coffer clink (see the donate button below).
© R. Scott Clark. All Rights Reserved.
Show Notes