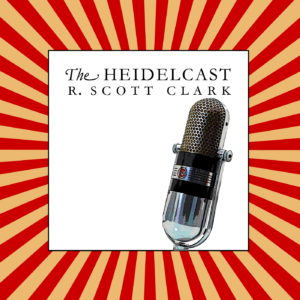 In our survey of the rule of faith, i.e., the Apostles' Creed, we have reached the fourth article: "suffered under Pontius, Pilate, crucified, dead, and buried. He descended into hell." In this episode we focus on the last clause, "he descended into hell" (descendit ad inferos). This is an important question that has been much discussed in the history of the church. One of the clauses of the creed that has caused questions is that which reads: "he descended into hell." It is held in some traditions that by this Christians are confessing that our Lord, after his death, went to the place of the dead. It has been understood figuratively, however, by the Reformed churches to refer to Christ's suffering. So Calvin and the Heidelberg Catechism interpreted this clause. How did this clause come to be in the Rule of Faith or the Apostles' Creed, when did it appear, what did it mean originally, what did it come to signify and what did the Reformed Churches do with it? We will address those historical questions as well as looking at the primary text of Scripture to which people have appealed to support the doctrine that, after he died but before he was raised from the dead, Jesus went to the place of the dead, namely 1 Peter 3:18–20. When we look at the history of the "descent" clause and the grammar of 1 Peter 3:19 we will see that Scripture teaches us an important truth about the continuity of the covenant of grace and the creed meant to teach us something important about Jesus' death but that neither intended to teach us anything about Jesus going to the place of the dead. As always see the show notes for more on these topics.
On Twitter @Heidelcast
How To Support Heidelmedia: use the donate button below
Subscribe directly via RSS
Ways To Listen to the Heidelcast:
Call the Heidelphone anytime at (760) 618-1563. Leave a message or email us us a voice memo from your phone and we may use it in a future podcast. Record it and email it to Heidelcast at heidelcast dot net.
If you benefit from the Heidelcast please leave a five-star review on Apple Podcasts so that others can find it.
Please do not forget to make the coffer clink (see the donate button below).
© R. Scott Clark. All Rights Reserved.
Show Notes