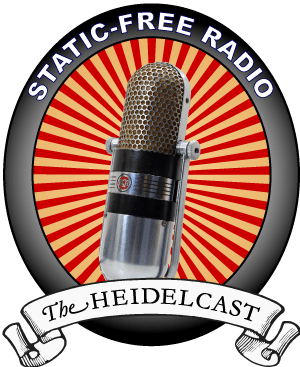 This series is a study of what Scripture says about eschatology, i.e., the relation of heaven to earth and last things. We began with a survey of what Scripture says generally and now we are working through 1 Peter. We have come 1 Peter 4:1–11. In this passage Peter turns again to what it means to live in light of the end of all things. Spoiler alert: it has nothing to do with selling everything, getting on a roof or guessing the date of Jesus' return. It does, however, have everything to do with the way we live, by grace alone, through faith alone, in union with Christ as we serve our risen Lord and wait for his return. One of the topics we explore in this episode is the relationship between the eschatology of the New Testament and Jewish apocalyptic. One way that some dismiss the New Testament, i.e., Jesus and his Apostles, is to say that 1) Jesus was an apocalyptic figure who expected to usher in a golden age, who died a failed prophet; 2) the Apostles expected Jesus to return in their lifetime and they too died with their hopes shattered. This of course, is not at all what Jesus said or did nor is what the Apostles said and did. Much of this critique rests on a poor reading of the text of Scripture.
On Twitter @Heidelcast
Subscribe directly via RSS
Ways To Listen to the Heidelcast:
Call the Heidelphone anytime at (760) 618-1563. Leave a message or email us us a voice memo from your phone and we may use it in a future podcast. Record it and email it to Heidelcast at heidelcast dot net.
If you benefit from the Heidelcast please leave a five-star review on Apple Podcasts so that others can find it.
Please do not forget to make the coffer clink (see the donate button below).
© R. Scott Clark. All Rights Reserved.
Show Notes
How To Make the Coffer Clink: Use the Donate Button Below This Post