Parts of the confessional Reformed world in North America are in the midst of a controversy over whether it is biblical, confessional, and historically Reformed to teach that the Mosaic covenant was, in some sense, a republication of the covenant of works. Last week we took a 30 minute trip through the history of Reformed theology in the 16th, 17th, 18th, 19th, and 20th centuries, in the British Isles, Europe, and the USA and found orthodox a wide range of Reformed writers teaching various versions of republication. If, e.g., Perkins, Witisus, Boston, the Westminster Confession, Hodge, Shaw, and Berkhof taught some or part of what is now considered, by some, to be a controversial notion—even that Israel's tenure in the land was contingent upon their obedience—and they aren't regarded as anything but orthodox, why is the the doctrine of republication so controversial right now? Chris Gordon, pastor of the Escondido URC and host of Abounding Grace Radio joins me to work through the theological, pastoral, and ecclesiastical issues.
You will want to stay tuned for episode 50 for the conclusion of our discussion.
Here's episode 49:
If you benefit from the Heidelcast please share it with your friends. Leave a rating on iTunes so that others find it.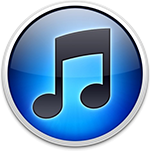 Send us a note and we may read it on the show and remember, when the coin in the coffer clinks…
Don't miss an episode. Subscribe to the Heidelcast in iTunes.