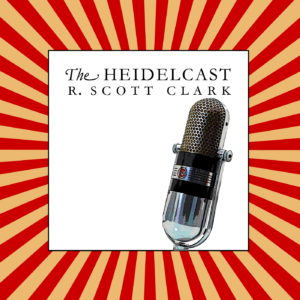 We are continuing our series on the doctrine of God, I Am That I Am. This is part 15 of the series, which begins with Heidelcast episode 123. This episode is the second part of our discussion of the doctrine of divine providence. We are thinking specifically about the way God interacts with the world. According to some accounts the Lord interjects himself, as it were, into the machine of the world only occasionally. This view denies that God operates through second causes, such as you and I are. This view is connected to pantheism, the pagan doctrine that everything is God. This is a fundamental contradiction of the basic biblical and Christian doctrine of what I have been calling the categorical distinction, that God is one thing and we, his image bearers, another. The biblical doctrine is that the same God who spoke into nothing (creatio ex nihilo; creation from nothing) is the same God, who, by the same power, actively upholds and governs all things. The biblical doctrine is also that God operates through second causes and instruments. E.g., have you ever considered how prayer works? After all, it is not as if, when we pray, we are informing God of things of which he was hitherto ignorant. So, if he knows from all eternity what we are going to say before we say it, why pray? We pray because God has ordained it. Because, as we say in Heidelberg Catechism 116, prayer is the "chief part of thankfulness which God requires of us" because "God will give His grace and Holy Spirit only to those who earnestly and without ceasing beg them of Him, and render thanks unto Him for them." In other words, God uses prayer to accomplish his purposes. According to Romans 10:14, he uses preaching to bring his elect to new life and true faith.
Listen to the episode for more:
Call the Heidelphone anytime at (760) 618-1563. Leave a message and we may use it in a future broadcast. Give us a call. We will do another call-in show and give away another book in April. Light up that phone line. You are welcome to send us a voice memo from your smart phone. Record it and email it to Heidelcast at heidelcast dot net.
If you benefit from the Heidelcast please leave a five-star review on Apple Podcasts so that others can find it.
Please do not forget to make the coffer clink.
Resources