On today's Heidelcast, part 2 of our discussion about conditions in the covenant of grace. In episode 46 I tried to establish a distinction between two kinds of conditions in the covenant of grace: antecedent and consequent. An antecedent condition is a work, a fulfillment of the law, a performance of the law. A consequent condition is what our older covenant theologians called a "re-stipulation" or a moral and logical obligation entailed by a gift—not to earn the gift, not to keep the gift, not to stay in God's favor, his good graces as it were, but because we've been given a gift. Because we've been delivered from wrath, because we've been declared righteous for the sake of Christ's whole obedience credited to us, because we've been given new life by the sovereign power and grace of God, because we've been given faith in Christ and through that faith God the Spirit has united us to Christ, and because, in Christ, the Son, we have become adopted sons of God, and because we live our new life in union and communion with the risen Christ. As part of our new life we do gratefully take up evangelical obedience as a consequent condition of the covenant of grace—not in order to be accepted but because we have been freely accepted by God for Christ's sake alone.
Here's the episode:
If you benefit from the Heidelcast please share it with your friends. Leave a rating on iTunes so that others find it.
Send us a note and we may read it on the show and remember, when the coin in the coffer clinks…
Don't miss an episode. Subscribe to the Heidelcast in iTunes.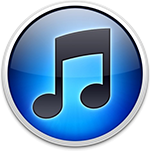 Thanks for listening.