The Heidelcast answers a phone call asking about NAPARC and what distinguishes the various confessional Reformed denominations and federations from each other. Thanks to the Rev Dr David Hall, Sr Pastor of Midway Presbyterian Church, (PCA) in Powder Springs, GA, the Rev Mr Chris Gordon, pastor of Escondido URC and host of Abounding Grace Radio, John Muether, Dean of Libraries at RTS and elder at Reformation OPC (Oviedo, FL), and Jerry O'Neill, President of RPTS for taking our call and answering our questions.
Here's the episode:
If you benefit from the Heidelcast please share it with your friends. Leave a rating on iTunes so that others find it. Don't miss an episode. Subscribe to the Heidelcast in iTunes.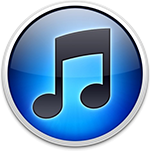 Send us a note and we may read it on the show and remember, when the coin in the coffer clinks… Thanks for your support.