There is a certain amount of pressure within the NAPARC world to "move on" from the Federal Vision. In the next three episodes we're going to consider why that is and how Reformed folk, particularly ministers and elders (but laity too), should respond to that pressure. In this episode we review some of the more important aspects of the s0-called, self-named Federal Vision movement. In episodes 56 and 57 we'll consider how we should think about some of those influential figures in the Reformed world that have announced their support for Federal Vision teaching and why some in the Reformed world are reluctant to speak up against the FV theology, piety, and practice.
Here's episode 55:
If you benefit from the Heidelcast please share it with your friends. Leave a rating on iTunes so that others find it. Don't miss an episode. Subscribe to the Heidelcast in iTunes.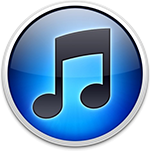 Send us a note and we may read it on the show and remember, when the coin in the coffer clinks… Thanks for your support.