In some Reformed quarters to it is considered clever to argue that to reject images is to deny the humanity of Christ. That Reformed writers should make such an argument would shock our Reformed forefathers, who were convinced that images of Christ are contrary to the catholic doctrine of two natures of Christ and to the moral law of God. Recently, I had a query from a faithful Reformed pastor about whether it is proper to make images of Christ. So, in episode 52 we look at the history of and the biblical/confessional teaching concerning images of Christ.
Here's the episode (there was a glitch in the original file. It's been updated):
If you benefit from the Heidelcast please share it with your friends. Leave a rating on iTunes so that others find it. Don't miss an episode. Subscribe to the Heidelcast in iTunes.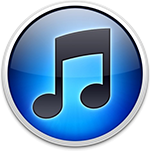 Send us a note and we may read it on the show and remember, when the coin in the coffer clinks… Thanks for your support.