According to the Heidelberg Catechism there are three great heads of the Christian faith: guilt, grace, and gratitude. There may be other motivations to godliness but the catechism isn't structured by them. It is structured by gratitude. Yet, there are those who think that leaving sanctification (progressive conformity to the image of God wrought by the Spirit through the due use of ordinary means) to gratitude makes it a second blessing. Nothing could be farther from the truth! Thankfulness is integral to the Christian faith and to the Christian's faith. It is interwoven into the fabric of the Reformed understanding of Scripture. It is arguably the third part of the book of Romans. Paul wrote of giving thanks to God at least 19 times. There's not a shred of evidence that he thought of thankfulness as a second blessing or a second-class motive for godliness.
On Thanksgiving 2013, I'm thankful for the mercy and grace of Christ to miserable sinners and grateful for the ongoing work of the Spirit in those for whom he obeyed, died, was raised, and is interceding.
Happy Thanksgiving from the Heidelcast!
Here's episode 51. (Be sure to stay tuned to the very end for some Thanksgiving nostalgia)
If you benefit from the Heidelcast please share it with your friends. Leave a rating on iTunes so that others find it.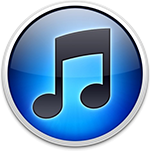 Send us a note and we may read it on the show and remember, when the coin in the coffer clinks…
Don't miss an episode. Subscribe to the Heidelcast in iTunes