For those who are outside the Reformed churches, the so-called (and self-named) Federal Vision movement probably seems like a tempest in a teapot. For those of us, however, who worship in Reformed churches, the FV is no theoretical discussion. There have been actual Federal Visionists in pulpits preaching their errors. As a result. some believers have been robbed of their assurance through a corruption of the gospel and through the FV corruption of the doctrine of apostasy. Others have been led into a false view of baptism and the Lord's Supper (e.g., paedocommunion). The FV errors have led to a series of ecclesiastical trials. Most believers, even those in Presbyterian and Reformed churches, have probably never seen an ecclesiastical trial. In these two episodes we've been able to get a behind-the-scenes view of one such FV-related trial.
Here is part 1 of the interview with Pastor M. Jay Bennett with links to background materials.
Here's episode 54:
If you benefit from the Heidelcast please share it with your friends. Leave a rating on iTunes so that others find it. Don't miss an episode. Subscribe to the Heidelcast in iTunes.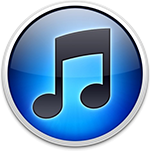 Send us a note and we may read it on the show and remember, when the coin in the coffer clinks… Thanks for your support.