We speak often about the old and new covenants or Old and New Testaments but what are they and especially what is the Old Testament or the old covenant? What is the relationship between the Old and New Testaments and what is new about the new covenant? To begin to answer these questions we will consider a number of key passages including Genesis 3, 12, 15, 17; Jeremiah 31:31–34, 2 Corinthians 3; Hebrews 7–9. This is part 1 of a two-part episode to be completed next week.
Here's the episode What's New About the New Covenant (pt 1):
Don't miss an episode. Subscribe to The Heidelcast in iTunes.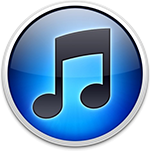 Send us a note and we may read it on the show.