The Heidelcast considers the case of Fiona, who was raised in a broadly evangelical congregation. In that tradition, the emphasis was on unity over diversity. The congregation tolerated different approaches to the sacraments and to the doctrine of salvation. What bound them together was shared devotion to the Bible as God's Word and to a shared experience of the risen Christ. She met a boy and came to confessional Reformed convictions. She appreciated much about her newly adopted tradition but there was one aspect of Reformed Christianity that troubled her: criticism. Why must the Reformed always be so critical of others? She was certain that her Roman Catholic friends loved Jesus too. She was becoming increasingly irritated with disparaging references to "the evangelicals" and to well-known television preachers such as Joel Osteen. She wondered to herself, "Why can't Reformed people be nicer?" Why not indeed? Here is episode 42:
Don't miss an episode. Subscribe to The Heidelcast in iTunes.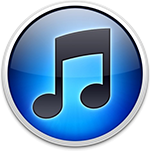 Send us a note and we may read it on the show.