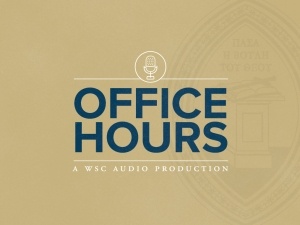 One of the goals of Office Hours is to let the listener know about the work of the faculty in the classroom and in the study. For more than a decade I have had the privilege of editing a series of English translations of important Reformed works, most of which have never been translated before into English and none of which have appeared in print, in English in the Modern period. The series is called Classic Reformed Theology. There are five volumes in the series so far, and the series is published by Reformation Heritage Books. I am happy to announce that volume five in our series has just appeared in print: Commentary on Ephesians (1590), translated and introduced by Casey Carmichael. Rollock (1555–99) was one of the most significant Reformed theologians in Scotland in the late sixteenth century. He was an important figure in the development of Reformed covenant theology and in this episode I put Rollock in the broader context of the history of Reformed theology and we take a look at some fascinating passages from the commentary.
Subscribe to Office Hours in Apple Podcasts or directly here or in any podcast app.
If you benefit from Office Hours, please take a moment to leave a positive review on Apple Podcasts so that others will find it and benefit too.
Thanks for listening!
RESOURCES
How to support Heidelmedia: use the donate button below