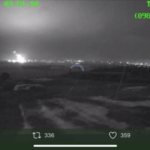 It appears that the Russian invasion of Ukraine has begun in earnest.
There are Reformed and Evangelical Christians in Donetsk, which was invaded yesterday. There are Reformed Christians in Kyiv associated with a seminary there.
Pray for wisdom for our political leaders, for mercy for the people of Ukraine, and for peace.
RESOURCES