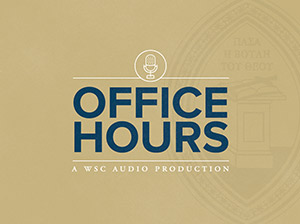 In Romans chapters 9–11 the Apostle Paul addresses the difficult question of whether the Lord has abandoned his promises to the Jews. Paul concludes that God has not abandoned his promises. He appeals to himself as an example, even though he was once an ardent opponent of Christ and his gospel, nevertheless, in his sovereign grace God gave him new life and true faith in Christ and made him an apostle "as one born out of time" (1 Cor 15:8). God is not done bringing his elect to new life and true faith from the Gentiles and from the Jews. David Zadok is a Jew whom the Lord has brought to faith in Jesus the Messiah. He is pastor of Grace and Truth Congregation outside Tel Aviv. The congregation was founded in 1976 by Baruch Maoz. David is a graduate of Westminster Seminary California and also field director of Christian Witness to Israel and the director of HaGefen Publishing and chairman of the board of Israel College of the Bible. He was born in Israel, lived in Iran, and returned to Israel where he served in the military, from which he retired as a major. He's involved in the Fellowship of Reformed Churches, which is working toward a new confession of faith. Finally, he also is the Israeli coordinator of the Lausanne Consultation on Jewish Evangelism. You can learn more about David's conversion and his Christian faith in the June 21, 2101 episode of Office Hours.
Here is the episode.
Here are all the Office Hours episodes.
Subscribe to Office Hours in iTunes or in some other podcast app. If you benefit from Office Hours, please take a moment to leave a positive review on iTunes so that others will find it and benefit too.
Thanks for listening!