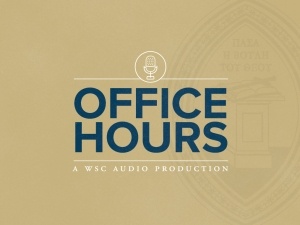 Because the Reformation began 500 years ago, because the Reformers are larger than life, because we often think of them as heroes, we might forget that they were once young men, college students, who were excited by new books, new ideas, and the possibilities latent in the new technology. Then it was the printing press. Today it is the internet. 25 years ago, on the cusp of the technological revolution, another group of young people were so excited by the same ideas that captured the imaginations of the Reformers that they set out to do in our time what the Reformers had done in theirs, to call the church back to salvation by grace alone, through faith alone, in Christ alone according to the Scriptures alone. The celebrate this movement, Mike Horton and Eric Landry have co-edited, The Reformation Then and Now: 25 Years of Modern Reformation Articles Celebrating 500 Years of the Reformation. It contains more than 40 articles by a wide-range of authors (including yours truly).  Mike and I sat down to talk about the history of Modern Reformation and the White Horse Inn. In this episode you will hear some of the history of an important movement for a Reformation in our time.
Here is the episode.
Here are all the Office Hours episodes.
Subscribe to Office Hours in iTunes or in some other podcast app.
If you benefit from Office Hours, please take a moment to leave a positive review on iTunes so that others will find it and benefit too.
Thanks for listening!