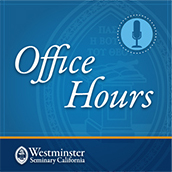 The core question of the Reformation was this: how can a sinner be right with God? The medieval church had concluded that he cannot, that, before God can accept someone, a person must be entirely sanctified and sanctification is a process initiated by grace but completed by human cooperation. In short, the medieval church had concluded that, ordinarily, no one, in this life, is ever finally justified because no one is ever fully sanctified. The Reformation rejected that conclusion in favor of Paul's doctrine that believers are now justified freely by God (Rom 5 and 8), only on the basis of Christ's perfect righteousness imputed to us and received through faith alone (See Gal, all). What about sanctification? Like Paul's opponents, Rome argued that the Protestant message of free grace and faith alone would lead to godlessness. The Protestants, however, agreed with Paul that those who are made alive by the Spirit and united to Christ by faith (Rom 6) can no longer live in sin, that progressive sanctification is the necessary and natural outcome of justification. Still, there are many who remain dissatisfied with this approach. There are renewed proposals to go back to the medieval and Roman view. Others want to reform the Protestant view in various ways. Mike Horton, J. Gresham Machen Professor of Systematic Theology and Apologetics joins us to talk through the problems in and solutions to relating justification to sanctification while doing justice to both.
Here is the episode. Thanks for listening!
Here are the episodes for Season Five: New Life in the Shadow of Death.
Here are all the episodes. Subscribe to Office Hours in iTunes.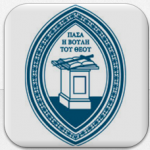 Here's the WSC media app.