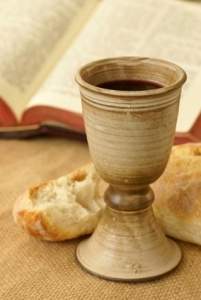 Part of Saturday was spent trading tweets with Matthew Milliner, who teaches Art History at Wheaton College. We had a good, genial conversation from two different confessional traditions. I'm not sure but judging by his arguments I inferred that Matthew may identify with one of the Greek Orthodox traditions. In case it isn't clear, I have subscribed the Reformed confession.
Matthew tweeted something about neo-Reformed iconoclasm in contrast to Rembrandt-driven aesthetic arrogance that conveniently forgets iconoclasm. I thought that was interesting so I piped up to the effect that the confessional Reformed tradition can have both iconoclasm and Rembrandt's aesthetic because our distinction between cult (what is done in worship) and culture (what is done outside of worship). I recognize that there's cult in culture and culture in cult but this was Twitter and one can only do so much in 140 characters. In both spheres we are affirming the the inherent goodness of the created world (contra Gnosticism) but recognizing that we are fallen, prone to idolatry (and too often literally prone before idols!). Thus, in our view, in the second commandment, God has forbidden both the worship of images and the use of images of any member of the Holy Trinity in worship.
The Reformed understanding of the second commandment is quite clearly set out in the Heidelberg Catechism (1563):
96. What does God require in the second Commandment?

That we in no wise make any image of God, nor worship Him in any other way than He has commanded us in His Word.

97. May we not make any image at all?

God may not and cannot be imaged in any way; as for creatures, though they may indeed be imaged, yet God forbids the making or keeping any likeness of them, either to worship them, or to serve God by them.

98. But may not pictures be tolerated in churches as books for the people?

No, for we should not be wiser than God, who will not have His people taught by dumb idols, but by the lively preaching of His word.
This was the universal doctrine of the Reformed churches in Europe and in the British Isles. It remains the Reformed confession.
The real issue is not what the Reformed understanding is. The pressing issue before us is whether one may deny the Reformed confession and call such teaching "Reformed." For regular readers of this space this theme will be familiar.
Imagine if a Lutheran said, "I am a Lutheran but I deny that the body of Christ is in, with, and under the elements of communion" or if an adherent of the Roman communion announced, "I am Roman Catholic but I deny that the Pope is the Vicar of Christ on the earth" or if one said, "I am Greek orthodox but I think icons are just plain crazy."
Such assertions and denials would be more than odd. In the face of such assertions and denials most objective observers would say, "Well, you are not a very faithful Lutheran/Roman Catholic/Orthodox Christian." That observation would be, as my father-in-law likes to say, "Just stating the facts." Our Baptist friends confess that a baptism, by definition, can only be administered to professing believer. Any other administration is not a baptism. By Reformed lights, that's an error, but it's clear enough. If one announced, "Hey, I believe in infant baptism." That's a good step toward becoming Reformed but it places one's status as Baptist in real jeopardy.
If we are prepared to accept such reasoning with respect to these various Christian traditions, why is it then, that it that Reformed folk have such a difficult time applying the same reasoning to defining the adjective Reformed? We've just seen that the Reformed confession is unequivocal that it is contrary to the revealed will of God to represent any person of the Holy Trinity either to worship the image or to use the image for the purposes of worshipping the triune God. Now, the Reformed confession may be incorrect (I don't think it is) but, for the moment, that is not what is in question. What is in question is whether one may deny what the Reformed churches confess and still be Reformed.
Thus, we come to Justin Taylor's online publication of a summary of John Frame's Doctrine of the Christian Life lectures/volume. There are two significant problems with this summary. First, the brief survey of the Reformed objections to images is inadequate, a caricature—pun intended. Second, and necessarily connected to the first, his response to the objections flatly contradicts the Reformed account of the faith. His arguments have much more to do with the Eastern Orthodox traditions than they do with the Reformed confession of Scripture. It may be that the Reformed churches are all wet about images and that we've been wasting our time for 450 years but we still confess that images of any person of the deity are forbidden. We agree with Heinrich Bullinger's Second Helvetic Confession (1561/1566) when he said,
Although Christ assumed human nature, yet he did not on that account assume it in order to provide a model for carvers and painters. He denied that he had come "to abolish the law and the prophets" (Matt. 5:17). But images are forbidden by the law and the prophets" (Deut. 4:15; Isa. 44:9). He denied that his bodily presence would be profitable for the Church, and promised that he would be near us by his Spirit forever (John 16:7). Who, therefore, would believe that a shadow or likeness of his body would contribute any benefit to the pious? (II Cor. 5:5). Since he abides in us by his Spirit, we are therefore the temple of God (I Cor. 3:16). But "what agreement has the temple of God with idols?" (II Cor. 6:16) (Chapter 4).
Bullinger's point was that it is not docetic to forbid images. It is docetic to make them. How so? The humanity being represented by an image is not Jesus' humanity. It is the product of a human imagination. Now who is denying Jesus' true humanity?
The representation cannot be of Jesus' humanity. Those who saw it (or the Spirit in the form of a dove) are long gone. They left no visual record—which might be instructive were we minded to note their example—and thus any representation is necessarily the product of a human imagination.
When it says "any likeness of anything in heaven above or in the earth below" Scripture clearly intends to prevent and forbid just exactly this sort of exercise of the human imagination in the representation of God. Any ostensible representation of Jesus is in the likeness of something created, something the author has experienced but that something is not God the Son incarnate.
Yes, Jesus was incarnate and he remains so. We will see his true humanity when he descends. Until then he is pleased to be represented to us not by the product of our imagination but by the foolish (1Cor 1) announcement of the Gospel and by those divinely authorized visual representations: Holy Baptism and the Holy Supper. It is this strong, hearty affirmation of the very real, tangible, earthy sacraments that signals that the Reformed confession is not docetic.
It is not a mistake that the sacraments are called "signs" and seals. Paintings are signs. Icons are signs. Statues are signs but not one of them is divinely authorized. The two Dominical sacraments, however, are divinely authorized. That is why they alone are signs and seals of Christ and his promises.
During our exchange Matthew asked me a difficult question and I hesitated. On the Reformed view, shouldn't Rembrandt's attempt to represent God the Son incarnate be destroyed? If the Reformed say yes, we are cultural Philistines. If we say no, we are unfaithful. I tried a couple of dodges. Put them in a temperature-controlled closet, I wrote. As a historian I do find it inconvenient that the works of so many important figures have been condemned and destroyed. It has led to a great lot of guess work. I might also plead that I was standing in the aisle of a supermarket when Matthew put me on the spot. It turns out that supermarkets are not ideal locations for sorting out theological conundrums. Nevertheless, I've had some hours to reconsider and I have: Better faithful and a Philistine than unfaithful.
Anyone who wants to see the Reformed arguments in detail can find them in David VanDrunen, "Iconoclasm, Incarnation and Eschatology: Toward a Catholic Understanding of the Reformed Doctrine of the 'Second' Commandment," International Journal of Systematic Theology 6 (2004): 130–147 and Danny Hyde's summary of similar arguments In Living Color: Images of Christ and the Means of Grace.