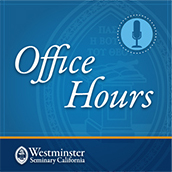 Since the very earliest days of the post-apostolic church, in the 2nd century, there have been preachers who thought that the best way to produce godliness (sanctification) in believers is to pound it into them, as it were, with a hammer. It's a great temptation, of course, to try to produce the desired results (as if we are the monitors of sanctity, as if there is an acceptable level of sanctity, in this life, with which we may be satisfied) by making acceptance with God conditional upon sanctification. The medieval church fell into that error and the Roman communion tragically made it into dogma at the Council of Trent. The Reformation Churches rejected that error entirely in her confessions in favor of the biblical message of justification and sanctification by grace alone (sola gratia), through faith alone (sola fide). After the Reformation, however, the medieval view persisted even in some ostensibly "Reformed" circles. Richard Baxter (1615–91) wanted to be considered Reformed but he rejected the Reformation doctrines of justification and sanctification and his preaching and teaching resulted in theological, spiritual, and moral casualties. Walter Marshall  (1628–80) was one of those who was harmed. He was an English non-conformist pastor who labored under the burden and discouragement of Baxter's moralism until he rediscovered the biblical and Protestant doctrines of justification and sanctification. Out of his journey he produced The Gospel Mystery of Sanctification, which John Murray (1898-1975) called the "most important book on sanctification ever written." By God's grace he came to see that the moralist program for sanctification doesn't produce the desired results because it cannot.
Dennis Johnson, Professor of Practical Theology at Westminster Seminary California, and I sat down recently to discuss Marshall's book and its implications for our new life in the shadow of death. I hope that you will listen to this episode and that you will share it with others.
Here is the episode.
Here are the episodes for Season Five: New Life in the Shadow of Death.
Here are all the episodes. Subscribe to Office Hours in iTunes.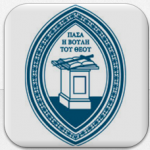 Check out the WSC media app.