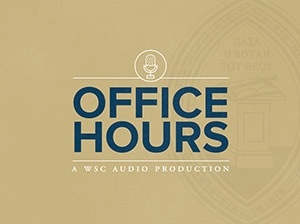 By the early 17th century, at the Synod of Dort in 1618–19, when the Reformed churches sent delegates from the British Isles, the German Palatinate, and the Dutch provinces to consider and respond to the challenges to Reformed theology, piety, and practice posed by the Remonstrants (the Arminians) they all knew what the adjective "Reformed" meant. It meant those churches, ministers, and believers who confessed the Word of God in the Belgic Confession and the Heidelberg Catechism. They themselves would formulate and adopt rules (Canons) to respond to the Arminians and they would be added to the catechism and the confession as official, interpretations of God's Word. In the 1640s, just a couple of decades later in the late 1640s the Westminster Divines would confess confess the same faith in the Westminster Confession and catechisms.
Today, however, it is not at all unusual to read and hear the adjective Reformed used to describe a wide variety of doctrines, pieties, and practices—some of which contradict the Three Forms of Unity and the Westminster Standards—as Reformed. It can be very confusing, especially for those who are just discovering the Reformed confession.
This is the a topic on which Scott Clark has been writing for over a decade beginning with Recovering the Reformed Confession: Our Theology, Piety, and Practice. Recently a group of scholars, including Matthew Bingham and Crawford Gribben from the UK, and Darryl Hart, Scott Clark, and Chris Caughey from the USA, published a collection of essays to interact with that book and to discuss the question of the definition of the adjective Reformed: On Being Reformed: Debates Over A Theological Identity, published by Palgrave-Macmillan in the United Kingdom.
Here is the the episode.
Here are all the Office Hours episodes.
Subscribe to Office Hours in iTunes or in some other podcast app.
If you benefit from Office Hours, please take a moment to leave a positive review on iTunes so that others will find it and benefit too.
Thanks for listening!