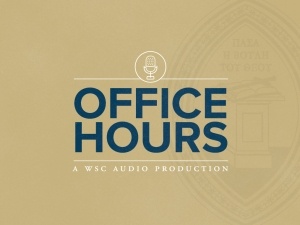 Perhaps you have seen on television or in the movies successful, wealthy professionals driving, surfing, and generally enjoying what looks like a magical life in Southern California. Television glitz aside, there is some reality to that portrait and one place it is found in what is known locally as South Orange County, where expensive cars, high-end stores, and private schools seem to be the norm more than the exception. Ted Hamilton knows that world. He lived in it for a time as a successful attorney. One day, however, he walked away from it all to pursue a call to pastoral ministry, a distinctly less glamorous and less affluent life-style, and that led him to Westminster Seminary California. He's pastor now of New Life PCA, where he has been senior pastor since Sept. 11, 2001—there's a story you need to hear. He has also taught preaching as a visiting professor of practical theology at WSC.
Here is the episode.
Here are all the Office Hours episodes.
Subscribe to Office Hours in iTunes or in some other podcast app. If you benefit from Office Hours, please take a moment to leave a positive review on iTunes so that others will find it and benefit too.
Thanks for listening!