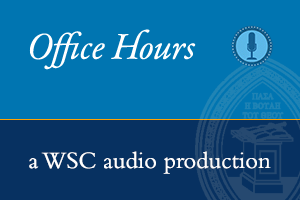 If you are Reformed or on your way to becoming Reformed you have probably heard and possibly read the Westminster Confession of Faith and perhaps of the Westminster Shorter Catechism. If you're more experienced you might even have some experience of the Westminster Larger Catechism. You might not know however, the exciting times and circumstances in which they were written. Even some scholars do not know exactly what was discussed during the Assembly, in those years during the 1640s, in England, when a group, mostly composed of pastors and theologians gathered to try to find a way to unify the English church in the midst of a civil war. There is one scholar, however, who does know what transpired during the assembly and thanks to his work we can all know. He is the Rev Dr Chad van Dixhoorn, Chancellors' Professor of Historical Theology and Associate Professor of Church History at Reformed Theological Seminary Washington, DC. He has been a pastor and he was on campus earlier this year doing some ecclesiastical committee work and to speak to our students.
Here is the episode.
Here are all the Office Hours episodes.
Subscribe to Office Hours in iTunes or in some other podcast app.
Thanks for listening!