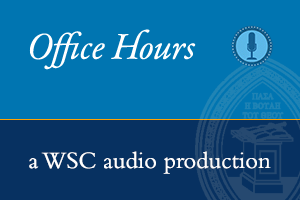 One of the dominant trends in global Christianity is the growth of the Pentecostal and the Charismatic movements. A 2011 study published by the Pew Research Center's Forum on Religion and Public Life says that more than 500 million Christians globally identify as Pentecostal or Charismatic. American evangelicalism has steadily come under the influence of Pentecostal and Charismatic theology, piety, and practice over the last 200 years. These assumptions and convictions have brought into Reformation doctrines once considered basic, for example, the uniqueness, sufficiency, and finality of Holy Scripture as the rule for the Christian faith and the Christian life. Then there is the perennial challenge to the sufficiency of Scripture presented by the Roman claims to authority and the continuing revelation of God beyond Scripture. David VanDrunen joins us to discuss these issues.
Here is the episode.
Here are all the Office Hours episodes.
Here are the episodes for Season 7, The Holy Spirit: Lord and Giver of Life.
Subscribe to Office Hours in iTunes or in some other podcast app.
Thanks for listening!