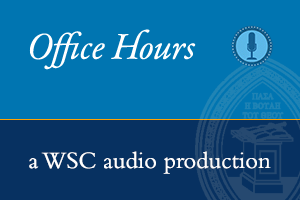 On March 13 2013 the world watched for white smoke to appear from a chimney in the Sistine Chapel, named for the late fifteenth-century Pope Sixtus IV. After it did, the Vatican announced the election of a new pope, whom Rome regards as the Christ's representative on the earth, who, Rome says, has the power to speak infallibly from his episcopal throne. Is the papacy what Rome says it is? Is Francis really the successor of St Peter, the most recent in an unbroken succession of popes since the apostolic period? Francis is making his first papal visit to the USA tomorrow (Sept 22, 2015). This is a good opportunity for us to reflect on the papacy and to put into context some of the claims that you will hear in the mass media. Bob Godfrey is eminently qualified to help us think about the history and significance of the papacy. He has been teaching church history, including the history of the papacy, since 1974 and he joins us for this episode of Office Hours.
Here are all the Office Hours episodes.
Subscribe to Office Hours in iTunes or in some other podcast app.
Thanks for listening!