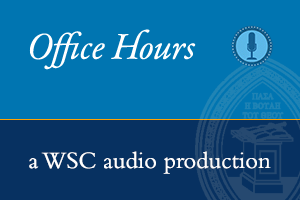 Americans believe in and really like the extraordinary. We speak frequently—and not without some reason—of American exceptionalism. Since the 1720s Evangelical Christianity in America has been dominated by a desire to see and experience the extraordinary whether that be the attempt to replicate the Acts of the Apostles or an encounter with the risen Christ that is unmediated by the preached Word or sacraments. We struggle with the ordinary and in late modern culture we are also best with ennui, i.e., in the words of the New Oxford American Dictionary, "a feeling of listlessness and dissatisfaction arising from a lack of occupation or excitement." So evangelical leaders seek to inspire us with calls to "radical" Christianity. Mike Horton, however, says that there is another way, that we can break the endless cycle of restless questing for the Next Big Thing. His latest book is Ordinary: Sustainable Faith in a Radical, Restless World. It's available for pre-order now.
Here are all the episodes.
Subscribe to Office Hours in iTunes or in some other podcast app.
Thanks for listening!