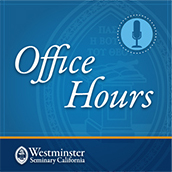 There are many ways to err in the doctrine and practice of sanctification. One of the most egregious errors the church has faced, which continues to afflict believers, is the teaching that believers can and should reach "entire sanctification" in this life. Pelagius and his followers taught this in the 4th and 5th centuries. It re-emerged in the 13th century, in the 16th century, and again in the 18th century. Augustine, the Reformers, B. B. Warfield, and Abraham Kuyper all wrote against perfectionism. Nevertheless the idea persists and finds some sympathy within Reformed circles. One antidote for perfectionism is to reckon fully with Romans chapter 7 and similar passages. They help us to calibrate our expectations properly. Now, there are some challenges in getting to grips with Romans 7 but it is worth the effort. So, it is a good thing that Joel Kim, Assistant Professor of New Testament at Westminster Seminary California, joins us to talk about these issues. Joel has been working on the history of the interpretation of Romans 7 for several years. You can read the results of his research in Always Reformed.
Here is the episode. Thanks for listening!
Here are the episodes for Season Five: New Life in the Shadow of Death.
Here are all the episodes. Subscribe to Office Hours in iTunes.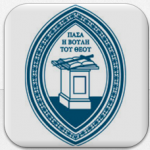 Here's the WSC media app.