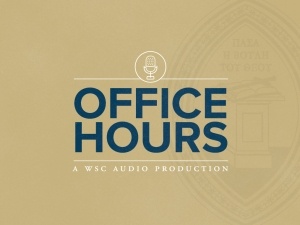 The word "heart" is a truly important word in the English language. In the introduction to his new book, With All Your Heart: Orienting Your Mind, Desires, and Will Toward Christ, Westminster Seminary California's Craig Troxel observes that one can have a change of heart, one can give one's heart to another. We say, "she broke my heart." "His heart was in the right place." As children we promised, "I cross my heart." We speak from the bottom of our hearts but we don't always have the heart to tell them the truth. We lose heart. We gain it. We wear it on our sleeve and we put our heart into it. The heart is at the heart of our language but also at the heart of our Christian life.
In this episode Craig discusses the range of meaning "heart" can have in Scripture and how it means more than we think it does.
Here is the episode.
Here are all the Office Hours episodes.
Subscribe to Office Hours in Apple Podcasts or directly here.
If you benefit from Office Hours, please take a moment to leave a positive review on iTunes so that others will find it and benefit too.
Thanks for listening!