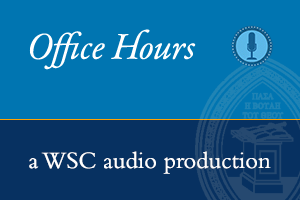 For some bible readers the Scriptures seem to be bits of unrelated material. For those who memorize Scripture from flash cards, a good thing to be sure, Scripture can seem disconnected. Others read Scripture as if it were entirely united around God's temporary national people Israel. Still others put the reader at the center of Scripture. There is another way to read Scripture. It is not a new way to read Scripture. There's good indication that our Lord Jesus himself read Scripture this way. He told us so in Luke 24 and in John chapter 8, to name just two places. The Apostle Paul says that all the Scriptures are "Yes and Amen in Christ." The book of Hebrews says that all the believers who lived before Christ were looking forward to Christ and to his kingdom, to a city whose builder and maker is God. Moses considered the reproach of Christ greater than the riches of Egypt. Dennis Johnson joins us to talk about how to read and preach Scripture. We also discuss his latest book, Walking with Jesus Through His Word.
Here are all the Office Hours episodes.
Subscribe to Office Hours in iTunes or in some other podcast app.
Thanks for listening!