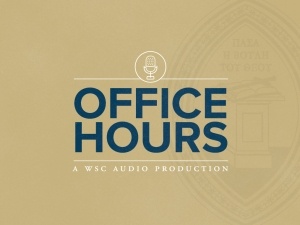 This past season on Office Hours (season 4) we focused on the book of Hebrews. The theme is "Jesus Is Really Better." Our commentators were Bob Godfrey, Steve Baugh, Dennis Johnson, Mike Horton, Dave VanDrunen, Joel Kim, and Hywel Jones. So, we had input from professors in Biblical Studies, church history, systematic theology, and practical theology. This diversity allowed us to explore a wide range of issues in Hebrews and to apply the text to the life of the church. Further, all our commentators are also ministers who've preached Hebrews. One of them (Dennis Johnson) did his doctoral work in Hebrews and another (Hywel Jones) has written a commentary on Hebrews. So, we had an embarrassment of riches from which to draw. Here's the whole series at a glance:
Listen to all the episodes.
Subscribe to Office Hours in Apple Podcasts.
Thanks for listening!