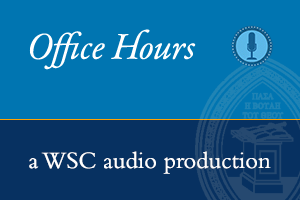 The latest episode of Office Hours is out via iTunes and RSS. Steve Baugh talks about his research into the rhetoric, composition, and style of Ephesians and what it tells us about its authorship. Check out Steve's Greek Grammars.
This episode is available now on iTunes.
We're taking calls at 760 480 8477. Leave a message and we may use your call in an upcoming broadcast.
If you're not subscribed to Office Hours in iTunes you can subscribe in other ways. The info is all on the Office Hours page.
Hear the most recent episodes here.
Listen to all the episodes here.
If you're encouraged by Office Hours please leave a rating on iTunes and click on "like" here so others can find it.
Follow Westminster Seminary California on Twitter and Facebook
Thanks for listening!