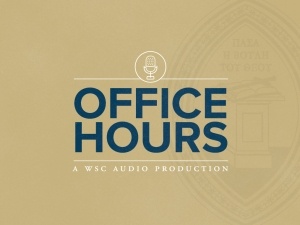 2 Kings 17:1–23 gives an overview as to why Israel and Judah were exiled. The very short story is that the Old Testament church turned their back on the God who had delivered them out of Egypt. Nevertheless, the same gracious and covenant-keeping God, in the fullness of time, sent his only and eternally begotten Son to redeem his elect once for all (Eph 1:10; John 3:16; Gal 4:4). Even though he completed the work he had promised to do (John 17;4; 19:30) and even though he was raised from the dead (John 20) and even though he ascended and is ruling over all things at the right hand of the Father (Acts 2:33) he did not usher in a glorious earthly kingdom as many expected. Indeed, he did not call his followers to take up the sword but a cross (Matt 16:24). He called his followers individually and the church corporately to serve him as exiles (1 Pet 1:1; 2:11; Heb 11:13) as we await the return of the King.
"The Church in Exile" is the theme for the Westminster Seminary California annual conference later this month, January 15 & 16, 2021. The conference is free and online. It begins Friday night (PST) and continues Saturday AM (PST).  Here is the information. The speakers this year (in order in which they presenting): Dennis Johnson, Mike Horton, David VanDrunen, Craig Troxel, Joel Kim, and Bob Godfrey. In this month's episode of Office Hours I had the pleasure of speaking to each of them about the theme and the conference.
Subscribe to Office Hours in Apple Podcasts or directly here or in any podcast app.
If you benefit from Office Hours, please take a moment to leave a positive review on Apple Podcasts so that others will find it and benefit too.
Thanks for listening!
RESOURCES
How to support Heidelmedia: use the donate button below