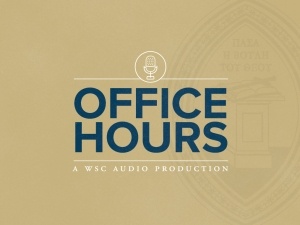 There is a story in my family about one of the grand parents or great grand parents on the Great Plains and living in a sod house. As the story goes, one day Grandma pulled open drawer and there was a snake. I do not know if it was venomous but Grandma did not care. As the story goes, she grabbed the shotgun and blasted the snake and the dresser to smithereens. The moral of the story is that just as soon as you have set up house and you think everything is in order, threats can appear unexpectedly and require a decisive response.
Just about a century after the Reformation began the Reformed churches in the Netherlands and across Europe and the British Isles faced an unexpected threat. It came from a son of the church, who had been educated in the best university, and who had attended the best seminary with the best, most orthodox professors. Still, for reasons we may never fully understand he proposed what were, in some ways, subtle but fatal revisions of the Reformed faith so that salvation was no longer by grace alone, through faith alone, in Christ alone. The covenants of works and grace became muddled. The decisive authority of the Scriptures was undermined. In short, the entire Reformation was in jeopardy and in a place that one would never expect. That is why the Synod of Dort meet for 9 months in the Netherlands.
This season we have been thinking and talking about the Canons of Dort, the five responses by the Reformed churches of Europe and the British Isles, drafted and adopted by the Synod of Dort in 1618-19. Few people have given as much attention to the Synod and Canons of Dort as our own W. Robert Godfrey. He finished his PhD research on the Synod of Dort in 1974 and has been writing and speaking about it ever since. Now he has published a brand new commentary on the Canons of Dort: Saving the Reformation: The Pastoral Theology of the Canons. It is in hardcover from Reformation Trust and he joins us this month to discuss Jame Arminius, the Synod of Dort, their rulings, and why it was so important for the Reformed save the Reformation.
Here is the the episode.
Here are all the Office Hours episodes.
Subscribe to Office Hours in iTunes or in some other podcast app.
If you benefit from Office Hours, please take a moment to leave a positive review on iTunes so that others will find it and benefit too.
Thanks for listening!