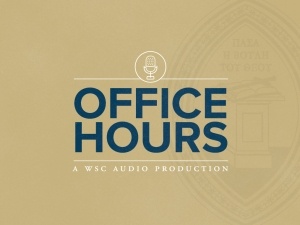 The primary mission of Westminster Seminary California is to prepare men for pastoral ministry. That's what they have been doing since 1980. They have more than 1100 graduates serving the Lord across the globe and here in the USA, most of whom are preaching Christ, his gospel, and shepherding his church. Daniel Garcia is a recent graduate of WSC. He graduated this Spring with his Master of Divinity and is serving this summer as a pastoral intern with the Escondido Orthodox Presbyterian Church. Daniel grew up in Houston, graduated from Oral Roberts, and served as police officer in the Los Angeles Police Department for 5 years and in the Escondido Police Department for three and a half years. While in seminary he has served as volunteer chaplain for the Escondido Police Department.
Here is the episode.
Here are all the Office Hours episodes.
Subscribe to Office Hours in iTunes or in some other podcast app.
If you benefit from Office Hours, please take a moment to leave a positive review on iTunes so that others will find it and benefit too.
Thanks for listening!